09/03/22
The Reviews Are In!
Check out the review of "Give Me the Rain (Down in New Orleans)" posted by the wonderful guys over at A&R Factory. Honoured to be featured on their award-winning blog that does such great things for unsigned artists worldwide!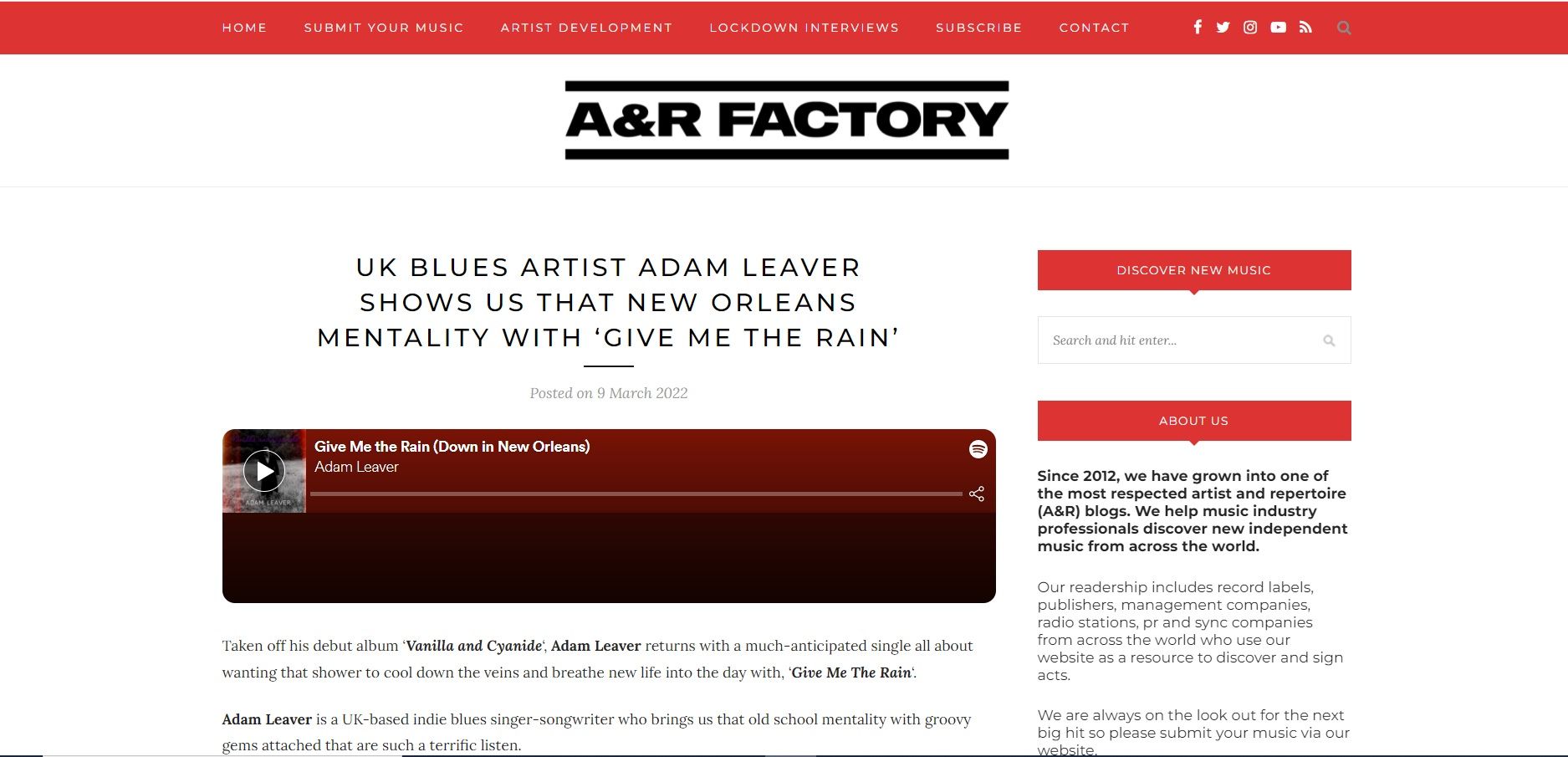 05/03/22
"Roll on, john" - first album track featured plus artist interview
Be sure to check out Don's Tunes and follow his "Best New Blues" playlist, now featuring the first track off Vanilla and Cyanide! Also be sure to check out my interview with Rachel of the fabulous blog Adobe and Teardops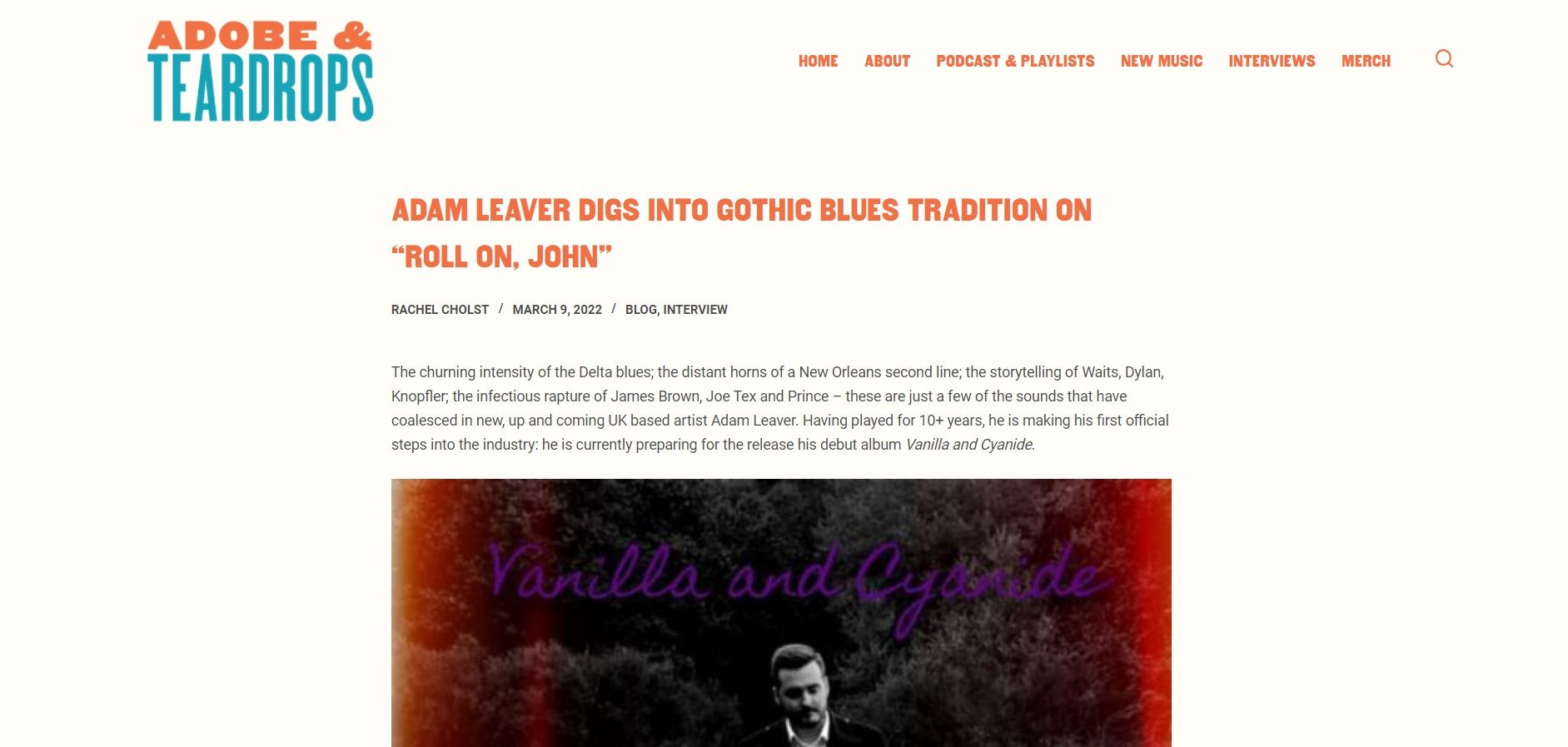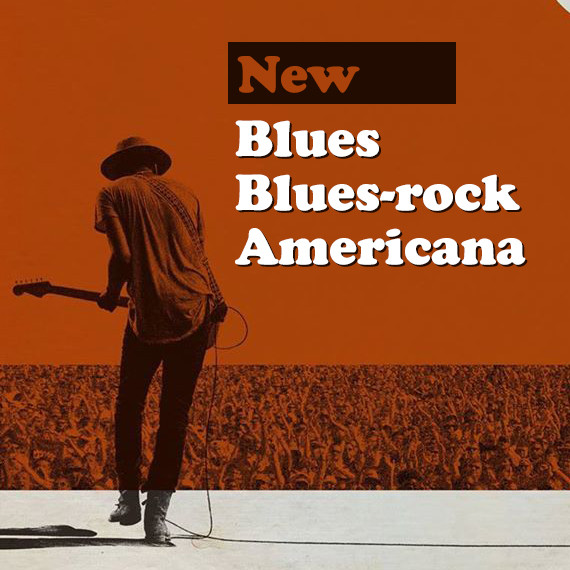 04/03/22
Vanilla and Cyanide - Streaming Everywhere Now!
After months of hard work, the album is finally ready to share with the world. Available from 04/03/22. Thanks to all those who have shown their support! 
Upcoming Single - Live on Air!
Amazing Radio has long been a platform for underground/unsigned/indie artists to get their music heard. It's a pleasure for me to announce that my upcoming single, Give Me the Rain (Down in New Orleans) was featured on the show on the morning of 06/12/21. Thanks to all those that tuned in! Check out Amazing Radio here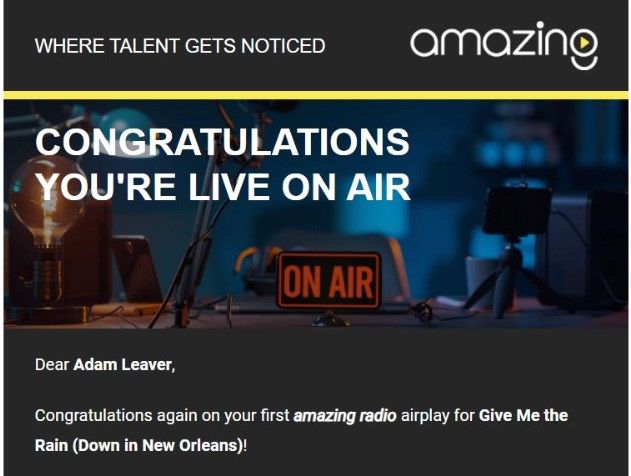 First Track from Vanilla and Cyanide Celebrated On Blog Sites
I am delighted to announce that Roll On, John, the first track from my upcoming album Vanilla and Cyanide, is to be featured on two blog sites: Adobe and Teardrops, and Don's Tunes. I am grateful beyond words and humbled that my track has been chosen to be featured. Stay tuned! 
New Album and Single - Coming 2022
The debut album, Vanilla and Cyanide, will be available on all platforms from Friday 4th March 2022. CDs will also be available for purchase.
New single, Give Me the Rain (Down in New Orleans), out Friday 4th February 2022.